Consider underdecking your outdoor space as an extension of your home. Underdecking can carry several potential benefits — from protecting your outdoor space from moisture to creating an inviting atmosphere. Essentially, it is a great way to enjoy the great outdoors while extending your living space of your home.
But, exactly what is underdecking? In many cases, why is it so helpful? We'll explore underdecking — what it is, and how it can benefit your existing deck. Let's dive in.
What is Underdecking? 
First, let's understand the concept of the underdecking process. If you have a deck, the area underneath can become frequently wet. This can lead to the accumulation of dirt, debris, bugs, and pests.
Underdecking aims to mitigate the impact of moisture underneath the deck area. It creates a built-in drainage system that sheds water safely away from the underside of the deck. In many ways it is similar to a gutter system along the roof of your home. The drainage system consists of downspouts, gutters, and secure ceiling panels.
So how does underdecking drainage system work?
In short, underdecking sits below the panels of your deck and masked as a deck ceiling. The process creates a system capturing water and debris that slips between the cracks. From here, a gutter system carries everything outward and safely drains. This creates a de-facto ceiling for the space underneath your deck — no matter what is in the area below.
This can be hugely beneficial for several reasons. It can work to protect the space underneath your deck from the damaging effects of moisture. Secondly, discouraging wildlife's attraction to moisture.
Finally, it can create a wonderfully inviting outdoor room protected from the elements. This way you can have outdoor furniture or other patio furniture able to withstand all conditions.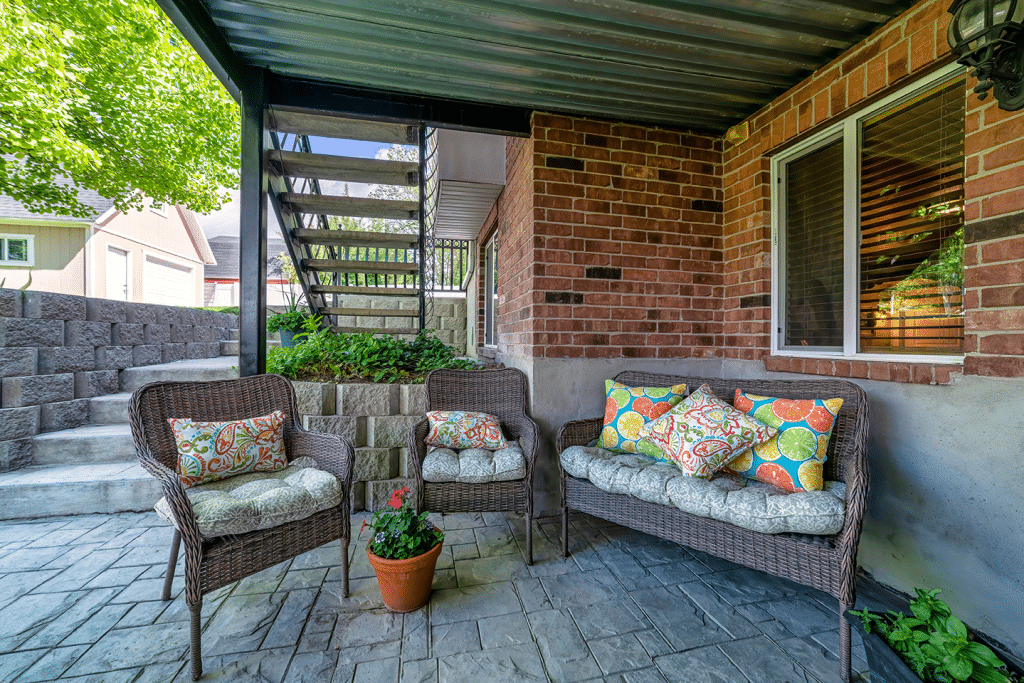 Advantages of Underdecking 
Creating a Ceiling for Your Outdoor Space 
A second-story deck can be a wonderful addition to a home. Decks alone rarely create a sealed ceiling that entirely sheds water away when it rains, snows, or hails. Adding paneling to your ceiling keeps the area protected and appealing. The process of underdecking is versatile especially if you are looking to elevate your deck.
Once the open space below your deck is dry and protected, it is now time to extend your outdoor living space. The beginning of a beautiful space starts with adding a seating area such as a dining table. Continuing beautifying with string lights and an outdoor fireplace. The space will feel like an outdoor oasis for the entire family!
Protecting Your Home From Unnecessary Moisture 
While water is essential to all life on earth, it can make our lives harder in various ways too. Among these, the damaging effects of moisture on natural materials can be one of the most detrimental.
Standing water and moisture create an environment conducive to rotting, corrosion, and other forms of wear. Inevitably undermining the structural integrity of your home over time. Underdecking can help protect the space underneath it, more effectively mitigating the effects of moisture.
Reducing the amount of water underneath your deck creates a dry space. Meaning, there is potential for outdoor storage space for tools, equipment, or personal items. On the other hand, if it is an outdoor patio, there will be appliances requiring electricity. The drainage system diverts moisture away from the patio protecting electrical circuits and wiring.
A perfect example would be for your outdoor living room with ceiling fans, outdoor kitchen appliances, fire pits, etc.
Enhancing Aesthetic Appeal 
Underdecking creates a  highly appealing space underneath, as well as improving the aesthetic appeal of the deck above. This enhancement can go a long way — creating attractive spaces above and below your deck. Not only giving you and your loved ones something nice to look at but potentially standing to improve the curb appeal of your property. Adding value to your outdoor living area adds direct value to your home.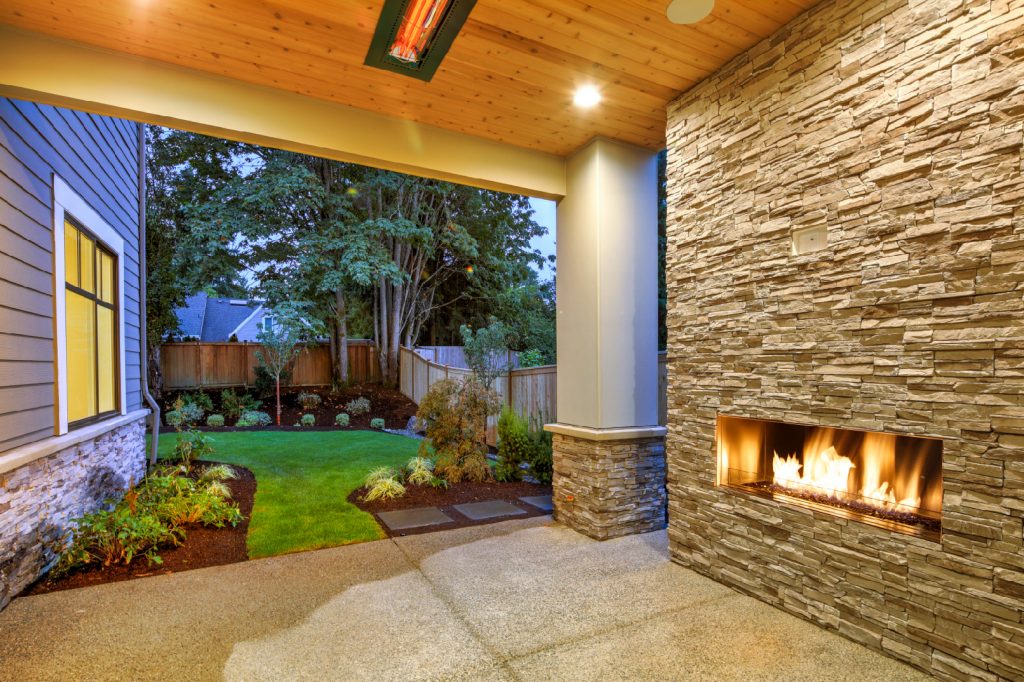 Additional Considerations 
While there is a wide range of potential benefits of underdecking, it's important to consider a few factors. Among these, costs, materials, and styles can be critical. 
Costs 
Underdecking can range in cost, depending on the scope of the project, the materials you use, and more. Underdecking can represent some upfront costs, so it is important to understand them. Certain materials and the square footage of your deck space can have an impact on this cost. The deck's size matters, as bigger decks can increase cost by requiring more materials and work. 
Expertise 
Additionally, we recommend consulting professionals when installing underdecking. Whether you plan for a DIY or seeking installation services, underdecking often requires a certain level of expertise. Proper installation ensures structural integrity as well as technical details of drainage slopes. As such, you should consult with experienced professionals for an underdecking project. 
How to Make Styles and Use Leaves as Mulch 
Another often key consideration is the style of your underdecking. Depending on your goals, you may opt for a range of colors, materials, and configurations. The style of your underdecking can have a notable impact on the space it creates.
The Bottom Line 
Aiming to improve not only the quality of the space below your deck but also the curb appeal of your home. Underdecking helps protect the space underneath your deck from leaking moisture damage over time. This enables you to create a more appealing or more usable under-deck space.
The benefits of underdecking include: protection from moisture damage, aesthetic appeal, and increased usability of second story patio space.
If you're looking for more ways to improve the outdoor space around your home, don't hesitate to reach out. At Oasis Landscapes & Irrigation, we're here to help you make the most of your outdoor space. Contact us today!