The Best Plants to Use in Spring Flowerbeds
You've heard the saying, "Out with the old and in with the new." After 3 to 4 months of cold weather, here in the South we're ready for Spring. Bring new life to your flowerbeds and gardens with our short guide on the best choices of Spring flowers, shrubs, and trees that are indigenous to the South.
What Flowering Plants are Blooming Now?
Perhaps you've seen splotches of yellow appearing in the woods or your yard. Daffodils start appearing early March. There are 13 groups of these bulbs, so you will see different varieties across the south.
Violas also bloom in the early Spring. These flowers are hardy in cooler and the warmer temperatures, so Violas will continue to bloom into the early Summer.
When we see Daffodils and Violas beginning to bloom, we know that Spring has arrived.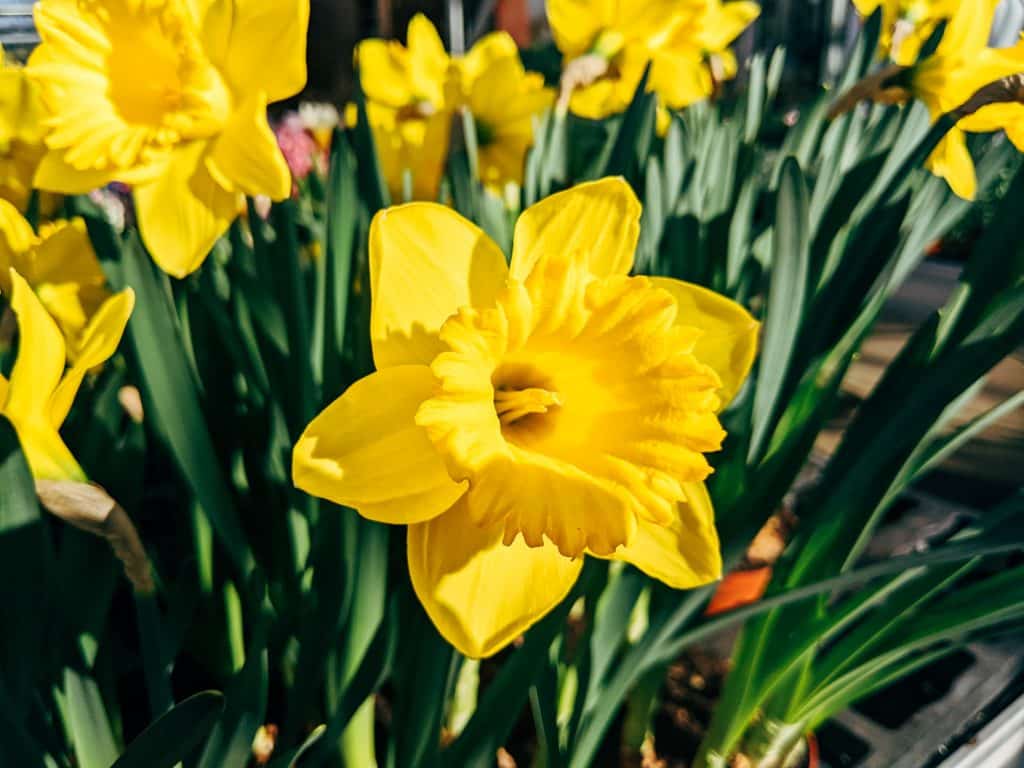 Blooming Shrubs and Trees During Early Spring
In late February and early March, shrubs and trees will begin to bud in many landscapes here in Georgia. The flowering trees, such as Dogwoods and Redbuds will begin sprouting new growth. Depending on the onset of warmer weather, these trees will start blooming near the beginning of March and they will stay pretty for a couple of weeks.
You may also see "Yellow Bell" bushes (or Forsythias) blooming; beginning in late February, Yellow Bell bushes will sprout vivid yellow blooms. These large shrubs are perfect for privacy and along the edges of the tree lines or the woods; use Yellow Bell shrubs for color at the edge of your yard or a heavy back drop of an existing landscape. (Side note: do not plant these near your home, because of how large and quickly they grow).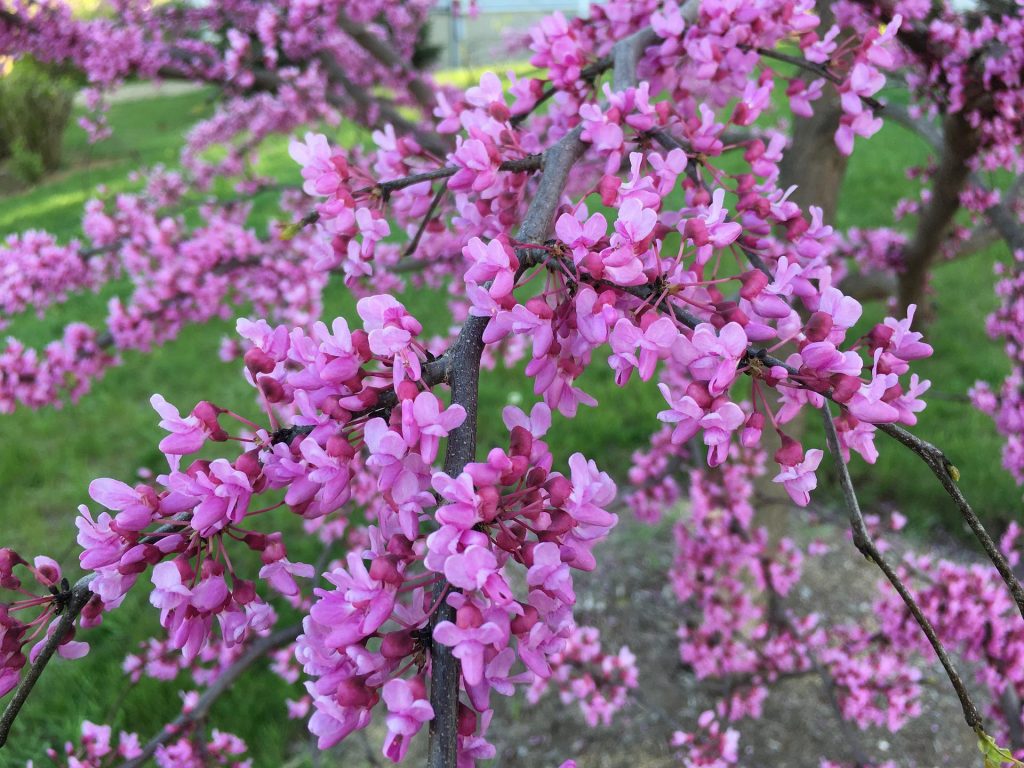 The Best Blooming Flowers for Mid to Late Spring
Later in the Spring, the best flowers to plant in your flower beds are Tulips, Lilacs, and Phlox, because there will be color all Spring. These flowers have many colors to choose from and different types (annuals and perennials). Be mindful which one you choose, so you'll know where to plant and when it will stop blooming.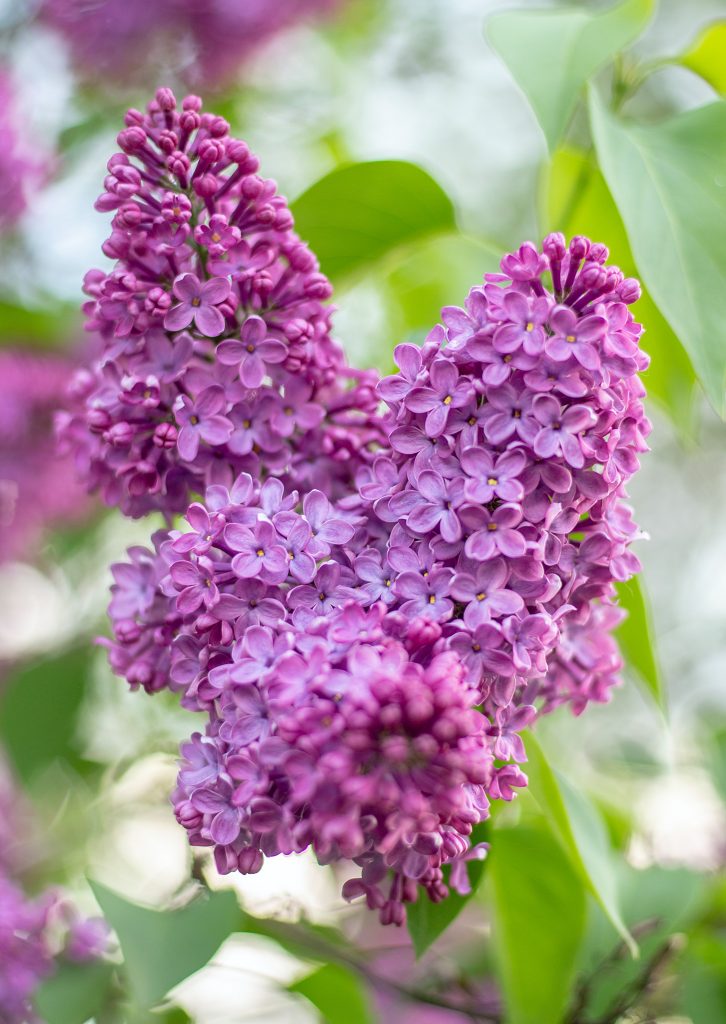 Blooming Shrubs and Trees During Mid to Late Spring
If you live in rural areas of the South, you'll notice hints of color beginning Mid Spring. Azaleas will begin to bloom in multiple colors, such as pink, fuchsia, red, and white. These native shrubs grow wild, but also look fantastic in the back row of larger flowerbeds. Another Southern shrub that is well-known here in Georgia is the Weigela Bush. It is known for attracting hummingbirds and for the rich pink and purple colors. Other shrubs that will be blooming in April to early May also include Camellias, Rhododendrons, or Flowering Quince. They too come in a variety of colors and love the shade.
You'll also notice different varieties of Cherry trees like Okama, Yoshino, and Kwansai. Their "fluffy" white, light pink, and dark pink blooms add a beautiful color to any landscape.
Deciding which plants to put in your flowerbeds can be somewhat difficult. If you need advice, or have questions regarding which plants, varieties, or sizes to use call us. We will be happy to find the right plants for your space.