Enhance Your Outdoor Space with Confidence
Your landscaping says a lot about your home. Great landscape design and diligent maintenance results in valuable curb appeal. Additionally, enhancements like outdoor kitchens or fire pits can help make your outdoor space more useable and enjoyable throughout the year. But how do you know which landscaping company to hire?
When it comes to transforming your yard into an inviting oasis, your choice of contractor can make all the difference. The Atlanta area's rapid growth means there's no shortage of options available. With so many choices, it's essential to consider a few key factors before making your decision. We'll walk you through some valuable tips to help you find a landscaping company that suits your needs. Whether you're looking for basic lawn maintenance or a complete landscape makeover, we've got you covered!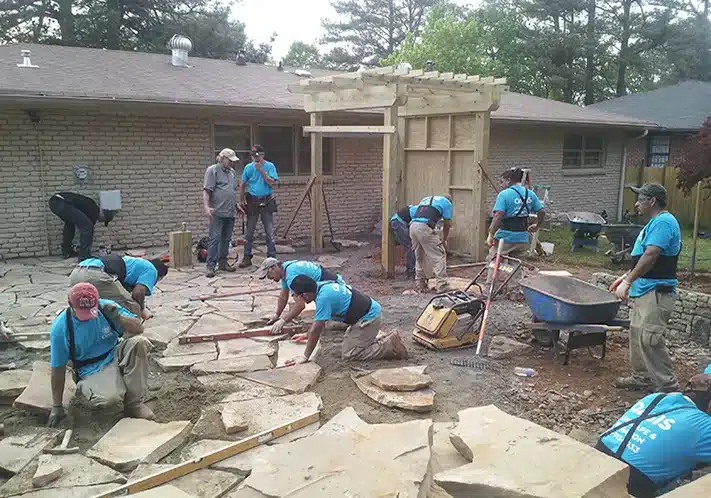 Know What You Want  
Before trying to find the right landscaping company, take some time to consider your goals. Are you looking for routine lawn care? Landscape design? Or maybe this is the year that you finally upgrade that old concrete patio.
Clearly identifying your requirements will help you narrow down your options. That way, you'll ensure you find a provider that specializes in the services you need. Consider factors such as property size, the scope of the landscape project, and any specific features or designs you have in mind. If you're unsure about what you want, a reputable landscaping company will gladly offer guidance based on your preferences and budget.
Ask for Recommendations 
Just like other choices we make, it pays to ask colleagues, neighbors and friends. Word of mouth often yields great referrals. Even better, people who have a history with a landscaping company can usually offer details about their experience. If they undertook a major landscape overhaul or installed a custom hardscape, they may even invite you over to take a look. Their firsthand experiences can provide you with valuable insights and help you create a shortlist of potential choices.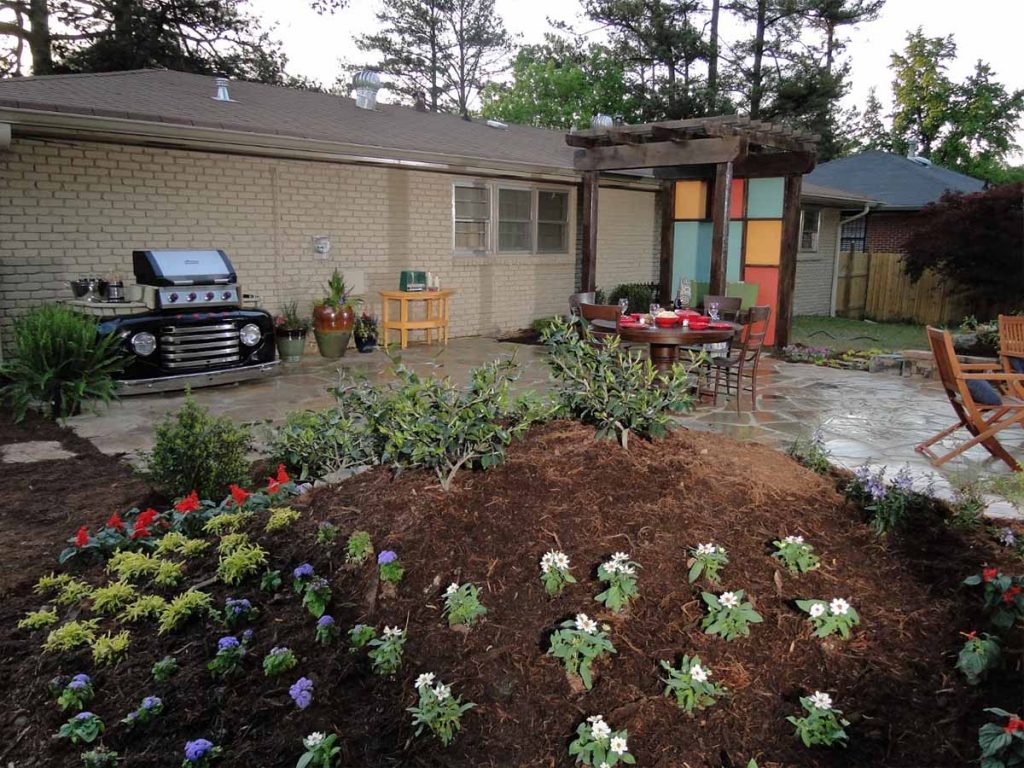 Do Your Research  
In addition to asking people you know, the internet is an invaluable resource. Any reputable landscaping company will have an online presence. Check their website, social media pages, and online reviews. Hearing from people who've used their services is a great way to gauge their professionalism, quality of work, and levels of customer satisfaction. You should also keep an eye out for how they respond to criticism. No company is going to get everything right every time. However, if they're willing to own their mistakes and make it right, you'll know they value integrity and customer service.
Many landscaping companies' websites will also feature honors and awards they've received from industry or community organizations. These distinctions are a great indication that you're dealing with a company that delivers noteworthy results.
Verify Their Credentials 
When it comes to quality and reliable service, experience is often key. Consider how long the company has been in business and their track record of successfully completing projects similar to yours. In our nearly 35 years in the industry, we've completed thousands of landscaping projects. Any company worth their salt will be able to show as well as tell examples of their successes.
Once you have a list of potential landscaping companies, it's essential to make sure they're legitimate. Look for companies that are licensed, insured, and certified by recognized industry organizations. These credentials let you know that they follow industry standards and have the necessary professionalism to handle your project. In case a project doesn't go exactly as planned, you want to make sure you've hired a landscaping company that will stand by their work and won't take the money and run.
Ask to See Some Examples  
A picture says a thousand words. Reputable companies often have an online portfolio showcasing their previous work. Be sure to check their website for a "gallery," which can give you an idea of what they can do. Sometimes reviewers post photos of finished projects, so be sure to check those out as well. A lack of online photos doesn't necessarily mean they're not a legitimate company. However, if you're having a difficult time finding examples of their work, then ask to see some. If they can't provide any, that's a significant red flag.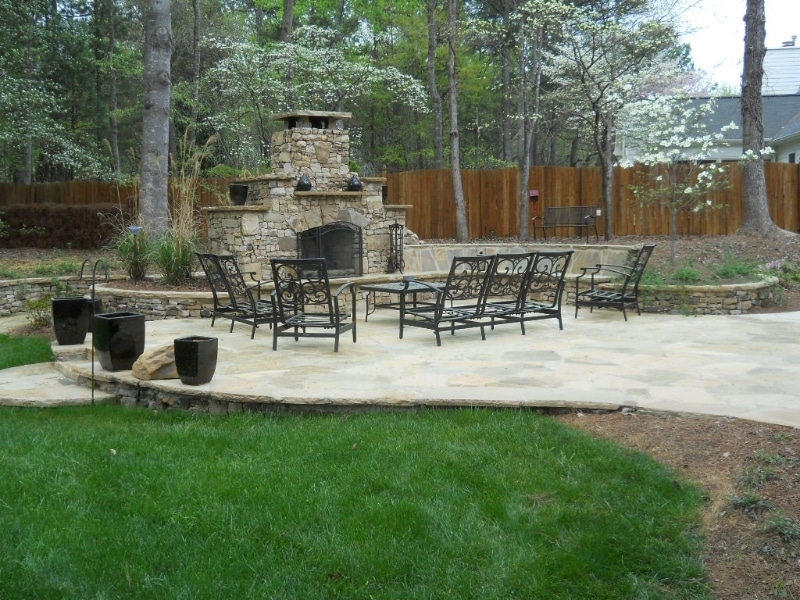 Comparison Shop   
Get detailed quotes from multiple landscaping companies before signing any contracts. That way, you can compare costs, services, and timelines. Request a comprehensive breakdown of the services they offer. This should include any additional charges or potential extras. Be sure to tell them your budget and discuss any specific requirements you may have. This ensures that the quote they deliver will align with what you're looking for.
However, don't base your decision on price alone. While cost is a crucial factor, it's equally important to consider the quality of work, reputation, and the professionalism of the company. Choosing a landscaping company solely based on the lowest price can often result in less than desirable results. If they don't know what they're doing, it can even cost you more money to fix whatever they messed up.
Schedule a Consultation
Before making a final decision, schedule consultations with the landscaping companies you're considering. This allows you to meet the team, discuss your project in detail, and ask questions. Pay attention to how they talk to you – and how well they listen. You want to make sure you're hiring a landscaping company that will work to understand your ideas and concerns.
During the consultation, ask about local regulations, how they approach concerns such as sustainability, and their ability to deliver your services when you need them. You should also ask for references from previous clients. If possible, visit locations where they have completed similar projects so that you can look at the results for yourself.
Partner with a Professional Landscaping Company  
Choosing the right landscaping company is an essential step in turning your outdoor dreams into reality. By following these tips, you can feel confident in choosing a reputable company that will deliver the results you're after. If you have questions about residential or commercial landscaping in the Atlanta area, we can help. Contact Oasis Landscapes & Irrigation for all your landscaping needs.